The Millennium Maul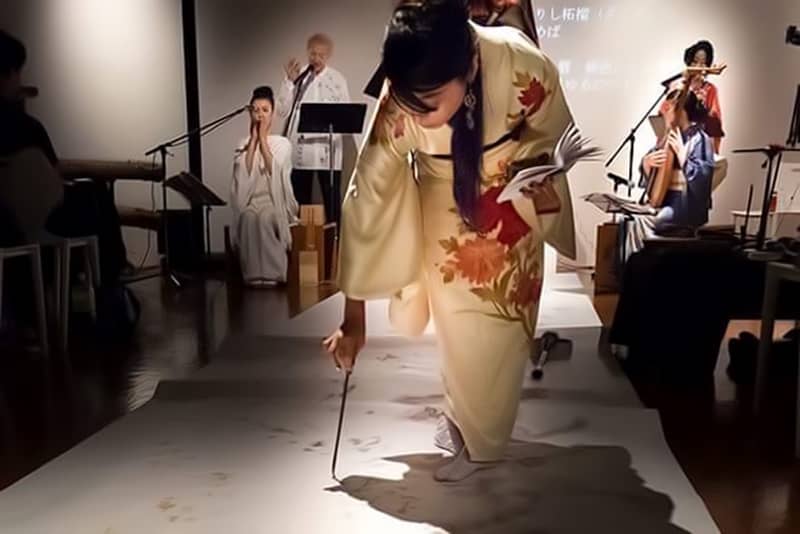 The Seventh Sense
LOVE SONGS FROM THE EROTIC ORBITS
A Celebration of Tanabata.
"Tanabata" – the seventh day of the seventh month – is annually celebrated throughout Japan as the day when the goddess Orihime and the cowherd Hikoboshi meet across the Milky Way. This year (2017) the day seemed more auspicious than most, with all the sevens lining up on the calendar (7/7/17). Subsequently, Chris (with the American poet Jordan Smith) wrote and performed, together with a stellar cast of musicians and artists, a multimedia remix of the Tanabata legend set in contemporary Tokyo. The performance included the experimental koto player Michiyo Yagi, anime voice actress Yuu Asakawa, graphic theatre artist Kin Shiotani, gagaku "sho" player Tokiko Ihara, biwa player Rieko Fujitaka, calligraphist Setsuhi Shiraishi, sword master Yuta Kurosawa and environmental sound engineer Samuel Andre.
A bilingual event with poems translated by Shuntaro Tanikawa, Rie Terada, Rain Michiyama and Kin Shiotani. The event was held at the prestigious Terrada Warehouse gallery "Terratoria". Photography by Yuji Ohsugi.