The Millennium Maul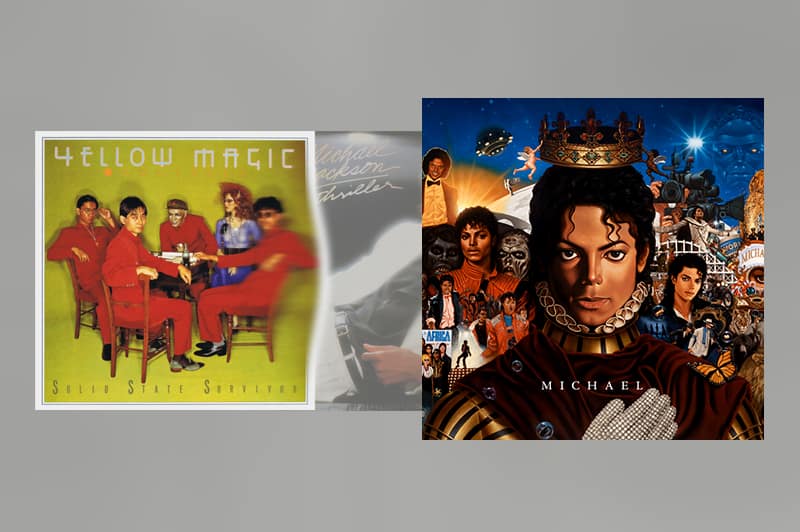 Behind "Behind the Mask"
If there's a song with a life of its own, it's Chris's old faithful Behind the Mask. Recorded for Michael Jackson's Thriller album, it was left off at the last moment due to copyright restrictions, but now it's back with a vengeance on the new Michael release.
Over the years there has been a continual debate over how the song originated, how it came to Michael Jackson's attention, and that mysterious saga has given this song its great longevity.
Chris originally wrote the lyrics based on the imagery of a Noh mask and on a poem by the Irish poet W.B. Yeats entitled The Mask. Having recently seen Yeats' Noh play At Hawk's Well in Tokyo, Chris sat down and wrote lyrics based on a premise that was similar to that of the poem. But he gave the wearer of the mask an inert nature, in keeping with his image of a depersonalized society in a technological time.
The completed lyrics were then given to Yukihiro Takahashi of Yellow Magic Orchestra, who, together with Ryuichi Sakamoto, composed a melody line from them. Initially there was but one verse, but later, after the melody was set, Chris was asked to write a second verse. The resulting song was one of the three tracks that Chris wrote for the album Solid State Survivor that launched YMO into the international arena.
Soon after the song was released, Quincy Jones, on a trip to Japan, was introduced to the song by Kuni Murai, the president of Alfa Records. He thought it was a perfect vehicle for the new album of Michael Jackson that he was producing, so he took it back to Los Angeles and presented it to Michael. Michael then added an extra musical and lyrical section to the song, and transformed it from a techno-classic into a dance/funk composition.
This is where the line between myth, memory, and factual details becomes hazy. Chris's recollection is that he was informed that Michael was in the process of recording Behind the Mask for his upcoming album. Chris immediately sat down and wrote a longer version of the song––taking into account Michael's musical predilections––and had it delivered to him. Whether any of these new lyrics were used or their thematic content referred to is a matter of conjecture, but the song, in its hybrid state, was hammered out and, by all accounts, placed on the track list of Thriller!
Naturally, the song was copyrighted long before Michael made his additions, and this was where contentions as to the credit (and royalty percentages) arose. Chris was subsequently asked to divide this credit/royalty share equally (as too was Sakamoto on the musical side) with Michael, which, with reservations, they both agreed to. However, it seems that this did not sit well with the management side of YMO, and after further discussion and disagreement, the song was taken off Thriller.
This proved to be but the beginning of the long journey of this song. Recorded by Greg Phillinganes, Eric Clapton, and Human League, amongst others, it has rolled on for thirty years with Michael's gem, sequestered in the vaults, awaiting a time when it could shine in the light of day.
Now, at last, it sparkles!