The Millennium Maul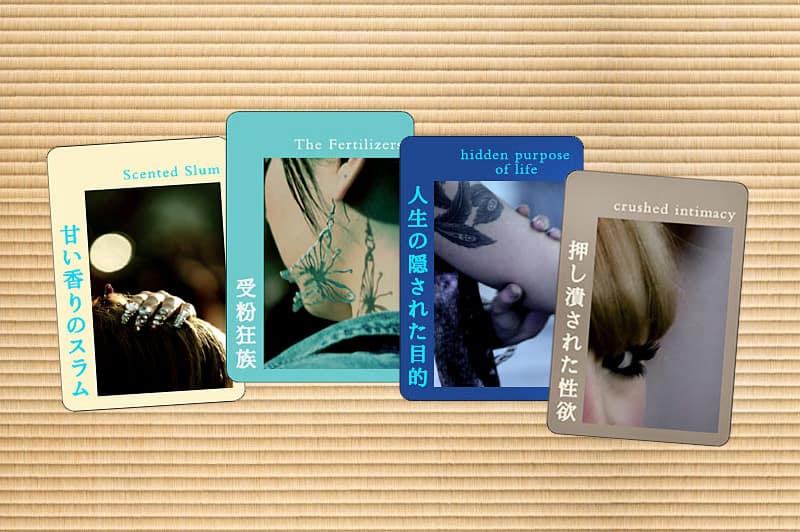 A Hundred Shibuyan Sages
Every New Year's Day (Shogatsu) in Japan, the nation plays Karuta or Hiyaku Nin Ishu (A Hundred Poems by a Hundred Poets), a card game in which players must match the halves of a hundred poems. Derived from an eighth-century anthology of poems (tanka) that was converted into its present-day card set in the fifteenth century, the game is a traditional New Year's entertainment, and children throughout the country still memorize the series of poems in school.
Chris has now written an alternative set of cards––the Shibuya Set! (THE KANTOCLES: A Hundred Verses by One Hundred Shibuyan Sages). Walking around his neighborhood of Shibuya, the indisputable hub of Tokyo, he chose fifty guys and fifty girls from the streets and wrote poems as if each one was in the voice of each of those characters, with Chris serving as the conduit for those many voices.
Now Chris is collaborating with the photographer Yuriko Takagi (who has worked extensively with the fashion designer Isse Miyake) to compile a bilingual visual set (translated by Yusuke Nakanishi) that will be released in the coming year.
Think of it: In a thousand years' time the nation will be settling down on New Year's Day to play their traditional game of Kaltas––but those eighth-century sages will have been updated, for out will come the cards (the wham-bam-bombardment version)––the Shibuya Set!