The Millennium Maul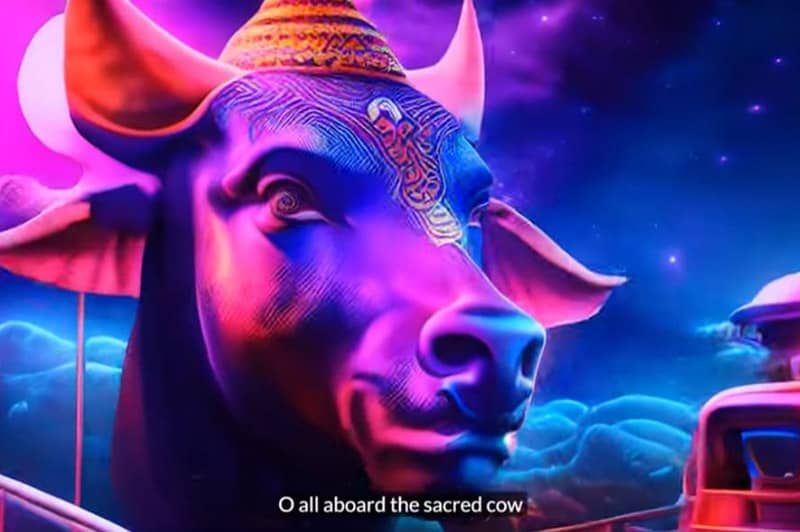 The Holy Cow is Cosmic Now
HOLY COSMIC COW is Indo/Canadian Raj Ramayya latest single release from his album SPICE AGE ADVENTURES – music composed by Raj (Cowboy Bebop / Ghost in the Shell) and Kevin Penkin (known for his work on Star Wars, Made in Abyss, and Tower of God) and lyrics by Chris. The album also includes Chris's lyrics on the songs "Tantric Taxi Driver" and "Paparazzi Princess".
Holy Cosmic Cow is one of the rare lyrics where Chris makes a direct social commentary. "See the billionaires are burning / Dollar bills on spaceship trips / Golden bomber girls are sipping / Jet-mix in "BAR BRITZ" / Caravans of refugees / Arrive at Kingdom Come / Nations on the run / Drowning in the sun /O Oblivion / or "Here they come those silent drones / To blow away your home / Children throwing stones / Mayhem on their phones / Watch it all explode". In the present world of turmoil this song is a welcome reprieve from realism, with its suggestive search for higher realms: "To fly within the inner skies / Where all the sensual things collide / And open up the birdcage of the mind."
Watch the beautiful Indian themed, psychedelic-doused video.