The Millennium Maul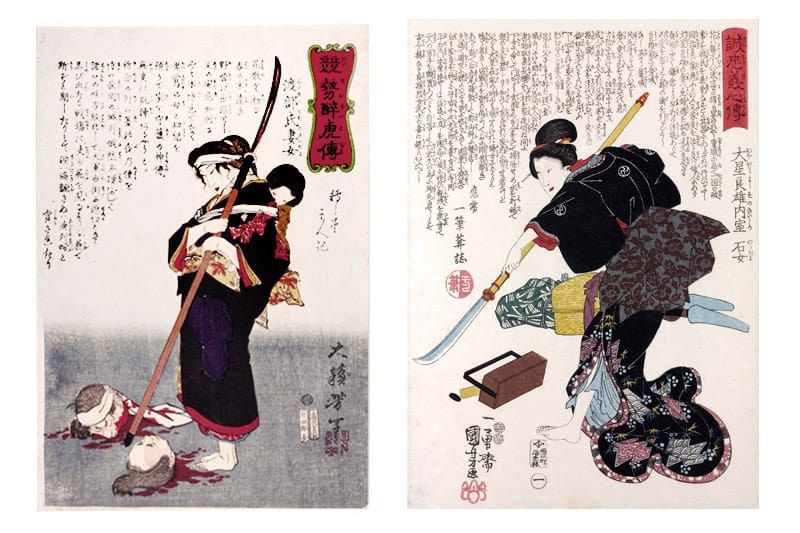 The Cult of the Courtesans: The Rogue Diaries
Chris's latest poetry project — THE CULT OF THE COURTESANS: The Rogue Diaries — is a thirty-six poem saga, numerically based on the anthology of the Thirty-Six Immortal Women Poets collected during the Kamakura Period of Japan (1185-1333), and the mystical isle of Nyogogashima — the Island of Women.
According to the Edo Period writer Ihara Saikaku this island exists, and in one of his popular novels he describes setting sail to discover it. Chris has extrapolated the tale to tell of the warrior women who inhabit this isle, their proclivities, their gladiator-like ceremonies and the aesthetic lifestyle that is unique to their culture — a chronicle that lies somewhere between William Burroughs "Cities of the Red Night" and the writings (The Pillow Book) of the Heian court lady and diarist Sei Shonagon (966-1025).
A summary of the collection follows:
The fabled isle of Nyogogashima — the Island of Women — is celebrated in the annals of Japanese history. The author Ihara Saikaku wrote of it, even had his protagonist set sail for it in his final novel. His seafaring vessel was constructed with the sails from courtesans' kimono, and ropes from entwined endowments of their life-long braids.
There are ancient maps identifying the location of this famed isle, but none have discovered its precise whereabouts, or the social structure that inhabits it. That is, until a brocade sash was washed up on the Japanese shore with a collection of analects stitched into the lining. These are the "Rogue Diaries, the Fertility Chronicles," supposedly written by the courtesan: Matchless Elegance, Song to Brighten All Journeys. This literary text describes a warrior tribe of women, aesthetically obsessed, who only gave birth to females. Conception was either by a series of mystical rites (i.e.: observing their reflection in the waters of a deep well) or from the occasional wayward mariner, lost in the seas, who was encaged and reared for the sole intention of insemination. None of these lived to tell their tales as they were duly scalped after the act and their topknots hung as trophies from the women's obi.